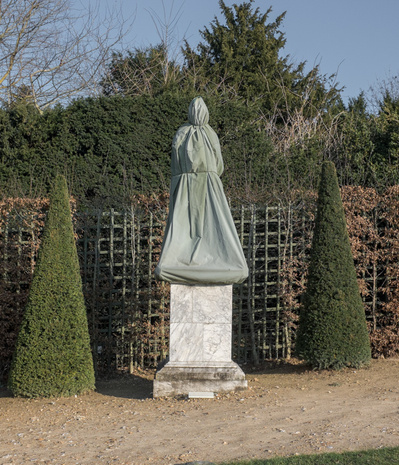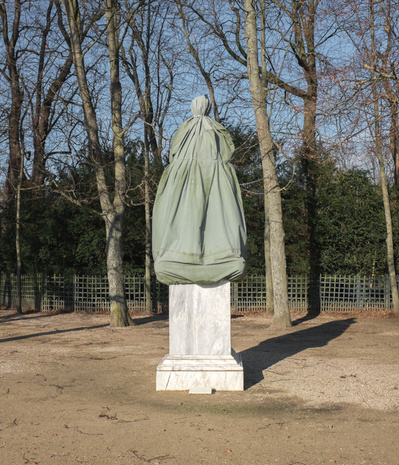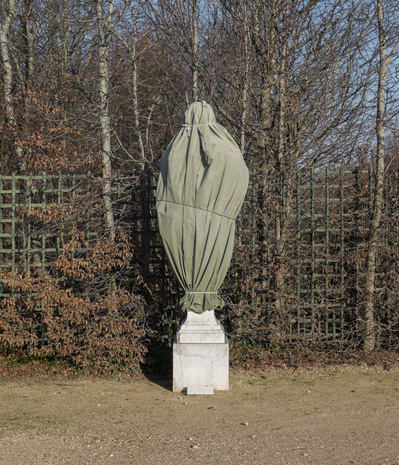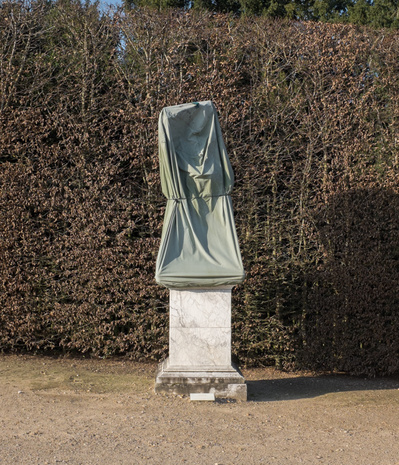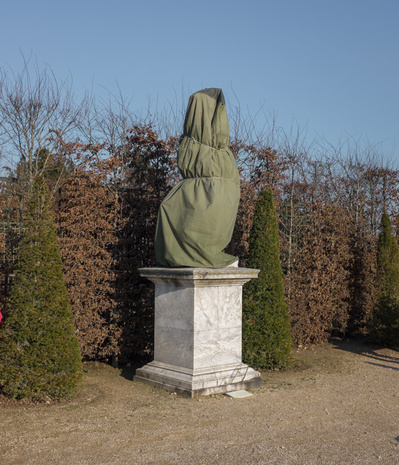 In front of The Palace of Versailles, statues are wrapped for winter to avoid rain infiltration that could freeze and break the stone.
During this time, Hercules, Venus and Bacchante become trapped in vertical body bags. For millions of tourists every year, these covered shapes will be the only memories they keep of the beautiful statues in Versailles: they can only imagine what's behind.
In the photographic series Mummies (2016), Adrian Skenderovic wants to show that a hidden statue could be more interesting that the statue itself. It's a tribute to the subconscious art of the gardener who wrapped these antique representations.
All images © Adrian Skenderovic.
www.adrianskenderovicphotography.com.